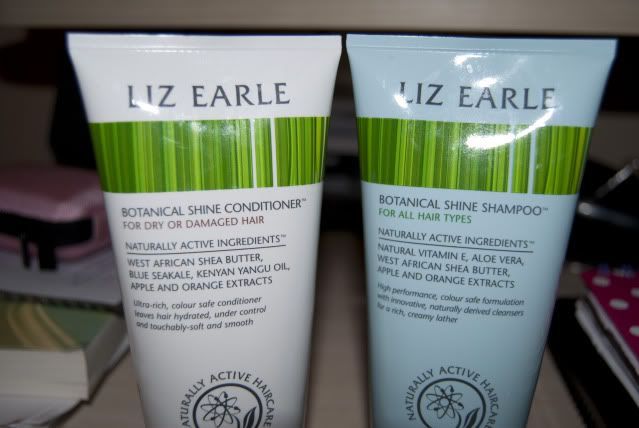 If you've been reading my blog for a while you'd know I was sent the Liz Earle
Botanical Shine Shampoo
and
Botanical Shine Conditioner (for dry or damaged hair)
a long time ago, the only reason I'm only just writing this is because they've only just run out!
Amazing
value for money there! I've used these once/twice a week for months! I don't like to review things until I've used them loads/used it all up so yeah! Here are my opinions:
Like her infamous
Cleanse and Polish
and Skin Repair moisturiser (
light
,
normal/combination
, and
dry/sensitive
), Liz (first name basis? haha!) created a
shampoo
to suit all hair types, then three different conditioners depending on hair type (
normal
,
dry or damaged
, and
oily
).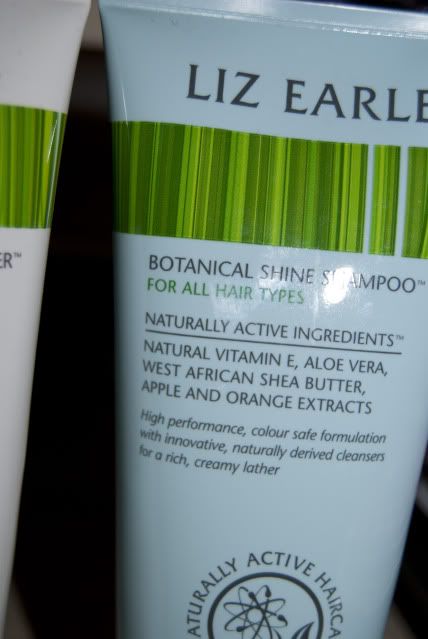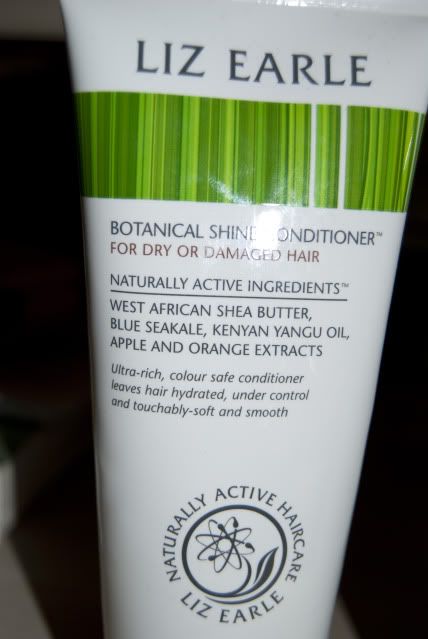 The shampoo is SLS/SLES free (correct me if I'm wrong, but they're lathering agents and are really poo for your hair!), I've discovered over time that these are the best shampoo's for my hair. This shampoo does not disappoint, it still lathers well, smells amazing, and only a small amount of product is needed. When rinsed out (it rinses out quickly, and easily, and leaves no residue) my hair feels clean, smooth, and silky. Enter the conditioner! Again, this smells absolutely gorgeous! I'd liken this to applying a hair butter to my hair, not your average clightly-creamy-but-runny conditioner, this is thick, luxurious, and a little goes a long way :). After a bit of trial and error, I discovered that you can leave this on for 30 seconds (one of those god-i'm-running-so-late showers) or 30 minutes, your hair will still feel like
silk
.
This is now my HG (holy grail, by the way!) conditioner. I'm halfway through a second bottle of this (and the shampoo) and will continue to repurchase hopefully, forever! It's really rare for me to find a hair product that I actually
love unconditionally
so these are a very welcome sight in my bathroom, I simply adore them! *gush gush love love* etc! I really would recommend this to everyone!
You can view all of the haircare Liz Earle has available
here
The shampoo retails at £4.10 for 50ml and £7.65 for 200ml.
The conditoner retails at exactly the same prices :) As I've already mentioned, all of these products and loads more are available from the
Liz Earle Website
I have 50ml bottles of both permanently in my wash bag for when I stay at Stews parents' house! :)
xo
The small print: I was sent these products for review purposes by the AMAZING PR people at Liz Earle. As always, this does not affect my opinion in any way and I reserve the right to write whatever I want about any product that comesn my way. Good, or bad.