Just a cheeky little preview of the giveaway i'll be doing when i reach 250 followers, im on 237 at the moment so not far to go!!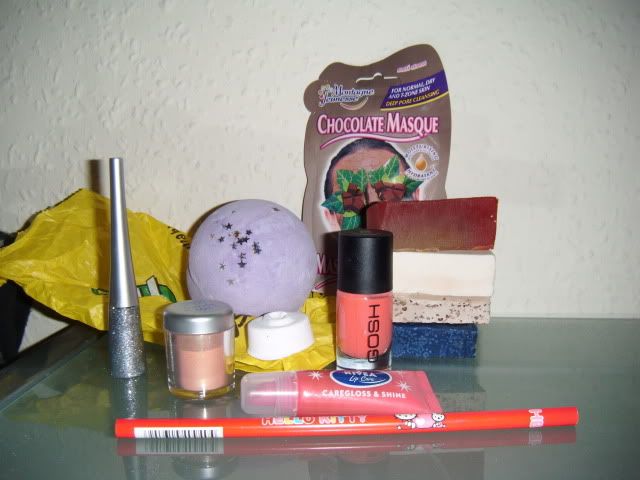 The prize will be:
*Chocolate face masque
*LUSH jingle spells bath bomb
*LUSH Vitamin C toner tab
*Silver glitter eyeliner
*Collection 2000 Dazzle Me! pigment in paradise! (this is brand new, they're done by weight in the same way as mac pigments)
*GOSH nail polish in 570 'peachy'
*Nivea Pink Caregloss and Shine
*Hello Kitty Pencil
*LUSH soap stack that includes a generous slice of Father Frost soap, Porridge soap, Snowcake soap and Karma soap! all 4 together weigh over 100g, they aren't tiny! :)
So if you're reading this and you aren't a follower, click the follow button!!
If you're already a follower, spread the word! all these yummy goodies could be yours!!
xo