Bonjour bloggettes! I hope you're all Ok, today I'm going to tell you all about my favourite products to use when I want to look flawless but only have 5 minutes to do my make-up (well, beds are warm and comfy aren't they!)
First I use my
Jemma Kidd Light As Air Liquid foundation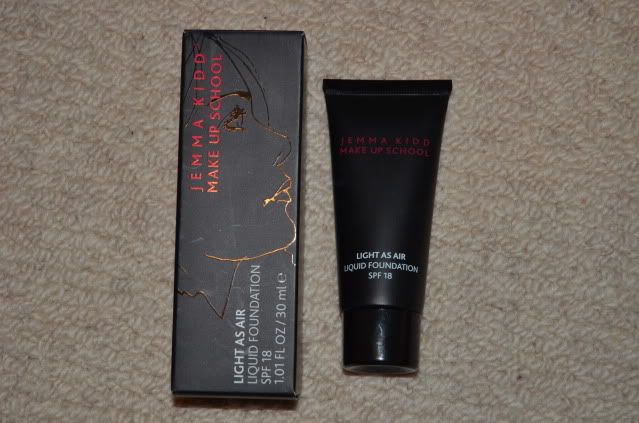 Much raved about within the beauty community, I'm sure you've all read about this tube of amazingness before, incredible lightweight formula combined with some serious coverage and I am in love. It's perfect! I can't feel it on my skin at all, and it eliminated every blemish, every pore, and every tiny speck of redness/discolouration. If you don't already have it then I would urge, urge, URGE you to pick some up. It's the best foundation I've ever used! You can get it
here
for £20 on sale from £25!! Bargain!
I then use my
Clarins Instant Light Brush-on Perfector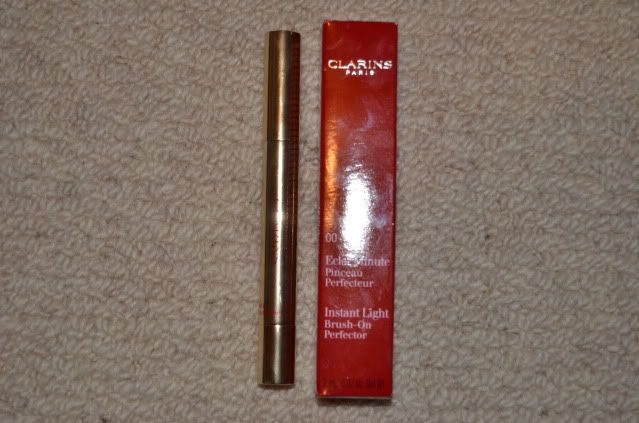 10x better than its YSL counterpart and a bit cheaper, this disguises all of my sins and makes sure I look wide awake, bright eyed, bushy tailed and absolutely flawless... even at 6am when I'm getting ready for work! You can get it
here
on sale for £19.35.
Next I apply some
Corn Silk Pressed Powder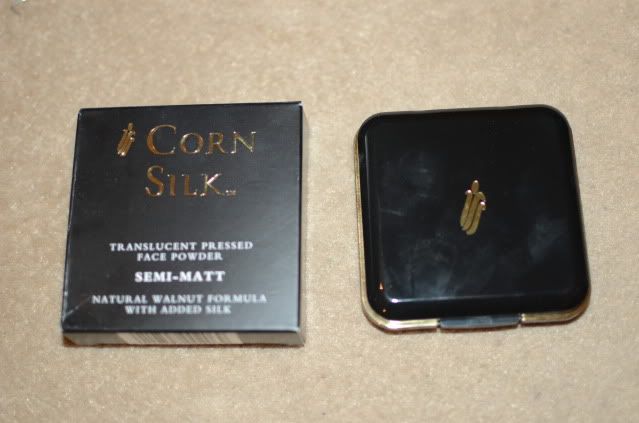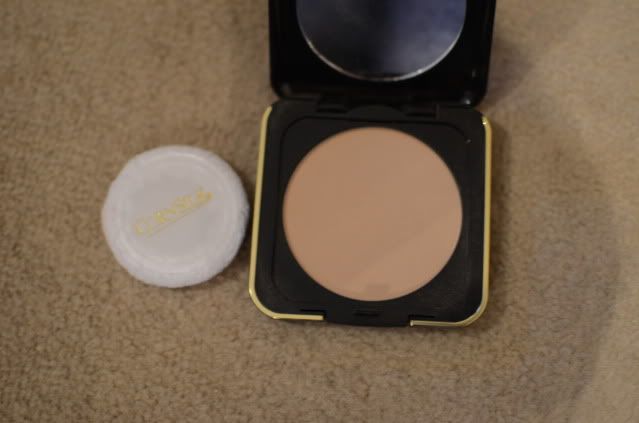 This is currently my favourite powder and has absolutely knocked my £20+ MAC mineralize skinfinish natural out of the water!! Sarah Walker recently reviewed this
here
and really I don't think I can say it much better than she has (she's also got much better photos! I just cannot work out how to use Stews new camera!). It leaves my skin matte, flawless, and shine free for absolutely hours but does smell like my Grandma! This is available at Boots and lots of other pharmacies and prices start at £7.40. You can also get a loose version and I'm going to be picking that up asap! :)
The next step is bronzer and blusher! At the moment my favourites are the
Colour Couture Bronzer Block
and the
Stila Convertible Colour in 'Petunia'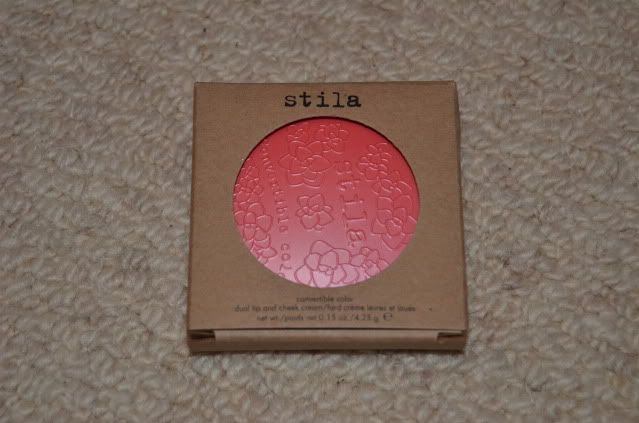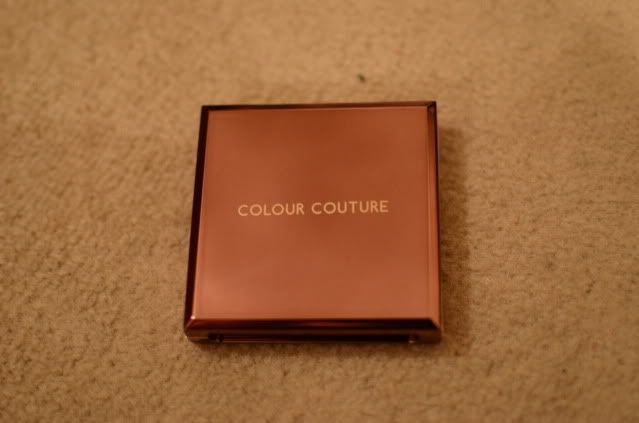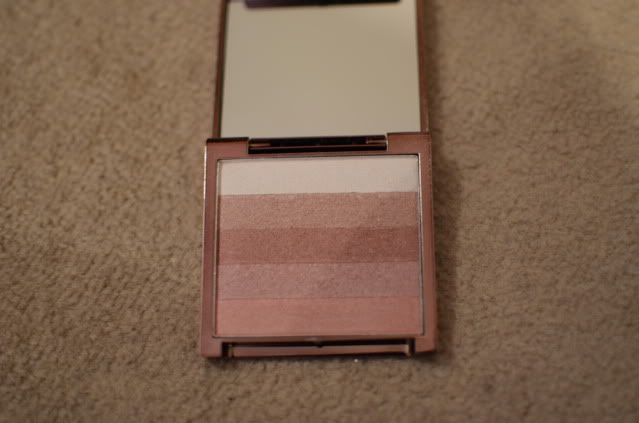 The Stila convertible colour is the most perfect pink ever and the cream formula is so pigmented you only need the tiniest dab on your fingers or brush to get a beautiful flush on your cheeks. I absolutely love this and want to buy 'gladiola' next for a gorgeous pop of peach on my cheeks/lips :) you can get it
here
for £16.
The beautifully packaged Colour Couture bronzing block (that costs just £6!) has all of the colours you need for bronzing and highlighting, I sweep my brush over the bottom 4 colours to bronze my cheekbones and temples, then use an angled face brush to apply the top colour as a highlight to my cheeks. I prefer it to my Bobbi Brown shimmer bricks and it's only £6! amazing :) you can get it in 'pink' or 'bronze'
here
.
We're almost done! Next I apply mascara and lipgloss...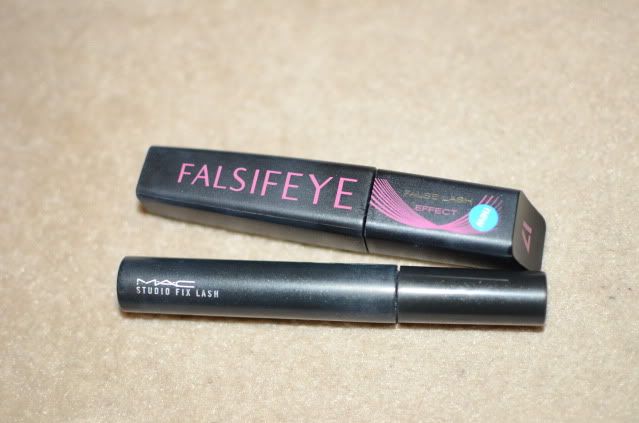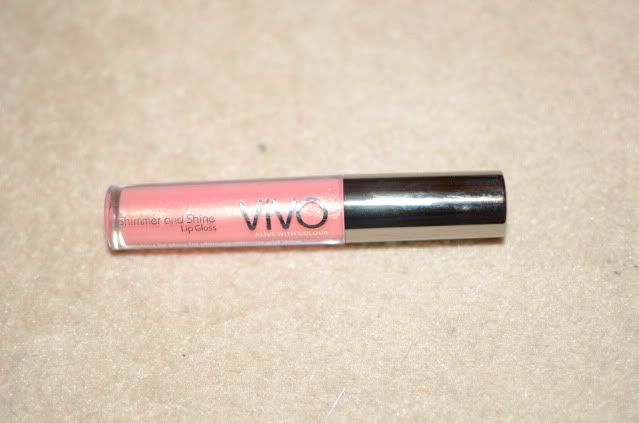 at the moment my favourites are the
17 Falsifeye mascara
(£6.49) layered under
MAC studio fix lash
(forever my holy grail mascara! £13.50) and the VIVO cosmetics shimmer and shine lipgloss in 'just peachy'.
What are your favourite 5 minute face products?
xo