Happy Saturday everyone!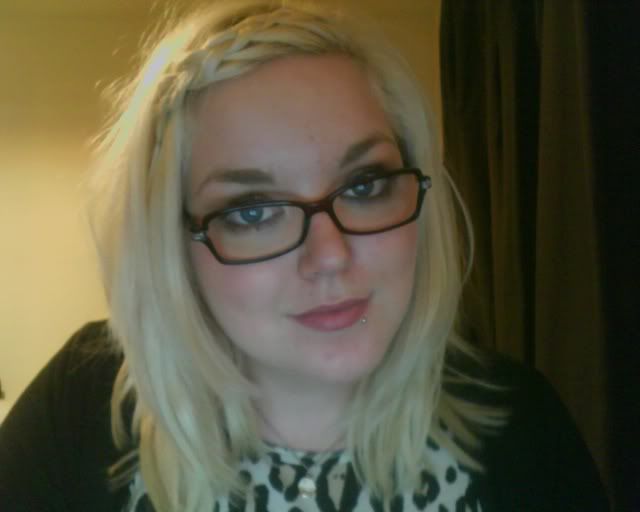 Today we spent the day at Stew's parents' house in Nuneaton (any bloggers from the n-town? let me knowww!) and went strawberry/raspberry picking. In true 'Cat and Stew' style I dropped an ENTIRE box of raspberries on the floor and Stew got stung by a wasp! I had literally spent AGGESSSSS lovingly filling this box with carefully picked perfect plump fruit and I dropped it :( Story of my life!
Anyway, wanna hear some in's and out's? I haven't written a post like this for so long :)
IN:
Weight Watchers:
I signed up online on Tuesday and I'm loving the new pro points system, fingers crossed this will work or I'm going to have to have some rather icky scans and 'inspections' to see if I have polycycstic ovaries!
"Summer make-up":
a quick layer of foundation (NARS sheer glow or Estée Lauder Double Wear), powder, blush and 3 coats of mascara and I'm out the door dashing to my car whilst applying some lippy (MAC hue or INGLOT bright pink!). Quick, easy, and looks lovely :)
Our new flat and living with Stew 'properly' (as in just us two):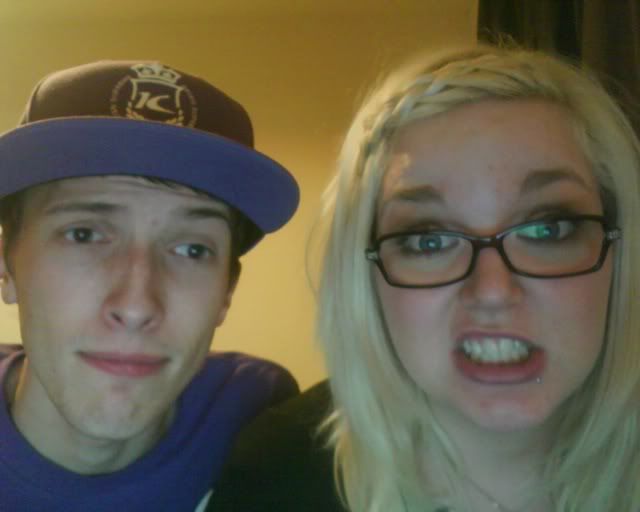 I've never really written too much about myself and Stew on my blog, predominantly because I feel like you guys don't really need to know
everything
do you? haha! Basically this October we'll have been together 3 whole years! We've always lived 'together' but with friends in student houses. This is our first 'home' and we're so happy, and so proud of what we've achieved. They say that you know when you've met the person you want to spend the rest of your life is and for me, Stew is 'that guy'. He puts up with how ridiculous I can be at times and sticks by me through absolutely everything. My love for him is completely unconditional and spending every day with just each other is only strengthening our bond. We couldn't be any happier. We have a healthy, stable and very very loving relationship and it's going to stay that way :)! (soppiness over!)
i've filmed a flat tour so let me know if you'd like to see it?
Catching up on my favourite blogs and youtube videos:
I really missed having the internet and being able to sit in our office/study (ooooohhhhhh! officeeeee!) and blog and watch videos is so lovely!
My new love Diva Hair Dryer:
just click here
.
My new job:
the 23rd August will be my first day as a Human Resources Officer at a massive UK based engineering firm. It's all rather 'grown up' with a (very nice!) salary, private health care plan and end-of-year-bonus... I'll have to wear a suit and I'll be working my bum off every single day doing something I love. I'm absolutely over the moon that I now have a career ladder to climb, and a job in an industry that will never die, without HR departments, there are no staff! I can't wait to go into work every day and have some responsibility. I bet some of you can't think of anything more boring but for me, it's my dream job! I'm all about anchoring myself and climbing a ladder, not flitting from fad to fad and working in the industry thats 'coolest' at the time. I'm business brained! haha ;)
Having my car back:
The new flat is a 15 minute drive out of the city centre so I needed my car. I was really lucky and my Uncle (who works for my Dad) drove it up to Derby for me :) At the moment I drive one of these:
Ford Ka, all silver (no shitty black bumpers for me thanks!), alloy wheels ;), 1.3. YAWN. I've had my little ghetto bubble since I was 18!
But for my birthday my Dad bought me a new car and he's currently in the process of ugrading it a bit and generally just making it a bit 'better' but it's one of these:
image:google
Vauxhall Corsa, 1.5TDI, generally much better and bigger and more powerful!
I'm SO excited to get it because I just want something a bit more powerful and substantial, I don't feel particularly safe in my Ka really!
OUT:
'Work Limbo':
I finish my current job on the 29th July and obviously don't start my new one until 23rd August! This means lots of boredom and very little money. Annoying! One thing that makes it better is thatI'm seeing H2O (my all time favourite band) on the 21st August and staying in a hotel with my very good friend Lu! Can't wait! H2O the 'hardcore' band, by the way... not the group who made that AWFUL 90's song!
Not seeing my best friend enough:
My bestie Emily recently moved to Warrington (if you live in Warrington hit her up on Twitter @TheEmzilinie so she can make new friends!) and I really miss her! When we had to say 'goodbye' I just hugged her and ran away so she wouldn't see me cry haha! Luckily we're both road-trippin' home (Cambridge) next weekend so I'll get to see her!
Blog Related Bullshit:
being bullied by another blogger about my weight (low blow) and dealing with anons (that are from aforementioned blogger - IP trackers are awesome!) claiming I 'only blog for free stuff' really sucks. Luckily for me, there are a few absolute BABES who are so lovely to me that it makes all of this worthwhile :)
An important note: I know that about 28% of my readers are 13-18 which is the sort of age where you might experience some form of bullying. I think it's really important for anyone who is currently experiencing any form of bullying to remember that the person is only doing it to make themselves feel better about their pathetic/lonely life. It's proven that 9 times out of 10 the bully has a bad home life, school life, work life or love life. They turn their anger on other people to drag them down and make themselves feel better about their life or themselves as a person. Recent studies have also shown that bullies are 85% more likely to bully people they are jealous of. Perhaps you've just got great school grades, a new job, new car, or new boyfriend and they're jealous of those things? Perhaps you do a lot of charity work/really lovely things for people and they wish they could be that nice? No matter what the circumstances you do not have to put up with it. You can speak to the police, your school, your parents or even
Childline
if none of those are appropriate then take a look at
this website
. I was bullied a lot throughout my entire school life (and its still continuing now) so if you wish to talk to me, I'm always here to listen and try to help you.
I'm not in this for drama or for 'freebies' and definitely don't ask/'beg' PR's for free things! If I'm lucky enough to get sent an email offering me something and its relevant then I'll try it but if not I say no! I'm 100% honest and have told you guys everything about what I've been sent/bought, sponsored articles and how much I've been paid, and what affiliate programmes I'm part of (just sigma, by the way). In all honesty, money is really tight right now (moving into the new flat cost a LOT of money) so I'm perhaps more willing to accept things for review literally because I wouldn't be able to afford to buy them in order to review them for you guys but that's literally it. I've recently replied to a few PR's politely declining their offers and linking them to some bloggers that I think would enjoy the products more than me so if anything, I actually pass the 'PR freebies' onto someone else!
I've been writing my blog for the best part of 3 years now and I've always stayed true to myself instead of being two-faced. I may be a bit gobby at times, but at least you all know I'm genuine!
'Professional Image:
For me professional image means taking out my lip piercing (tongue and nose are easy to hide), having my bleached hair toned down to a Lauren Conrad/Whitney Port 'sunkissed caramel' and wearing thick tights to hide the tattoo's on my feet! I'm currently spending all my spare time looking for 'professional' clothes that still allow me to express my personality! guhhhh
Crikey this ended up being a lot longer than I'd planned! If you read it all the way through thank you very much!
Love you all loads xo