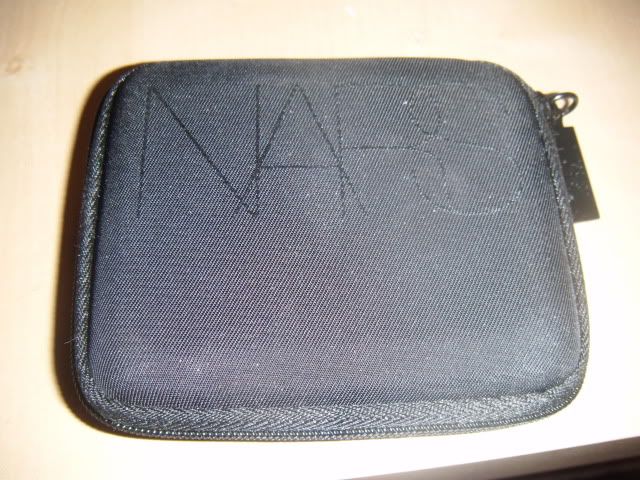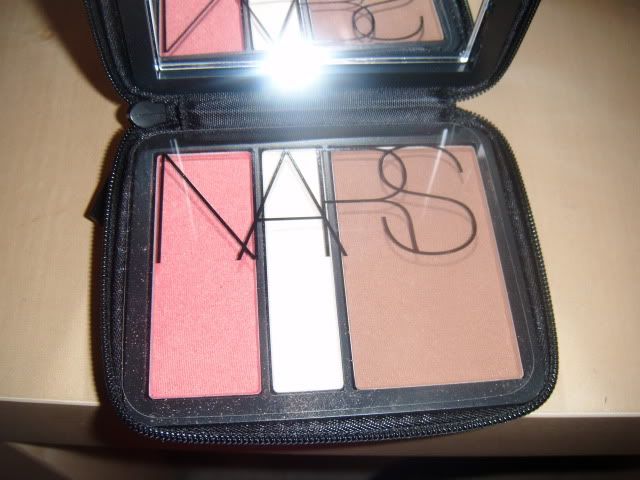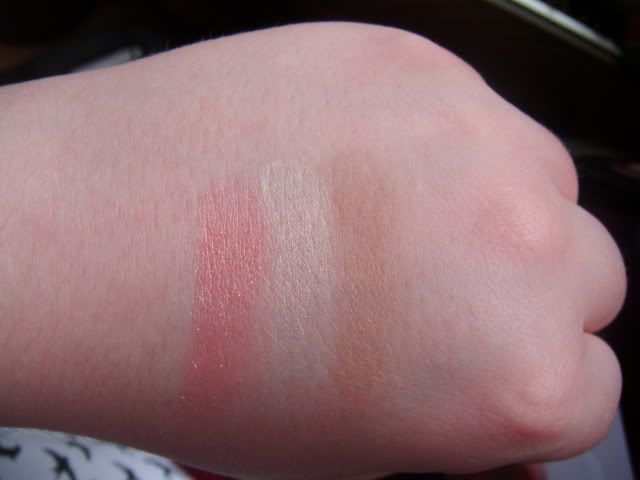 ♥ You've probably seen this a million times over but I thought I'd introduce you to my new baby! It is the NARS trio palette which is limited edition with the new 'portrait of paradise' collection. It contains:
Orgasm blusher: 5g
Albatross highlighter: 2.7g
Laguna bronzer: 7.3g
It retails at £39 which is expensive and I can never normally afford to buy NARS but I had a little bit of money saved up so I treated myself. It is, however, extremely good value for money if you consider the amount of product you get and the price compared to buying them seperately:
Orgasm blusher: 4.5g - £20.50
Albatross highlighter: 4.5g - £20.50
Laguna bronzer: 8g - £24
So essentially, you get the 7.3g of laguna bronzer for nothing when you buy the palette! I haven't stopped using this since I bought it and find the colours wearable, buildable and beautiful! Laguna doesn't look muddy on me and nothing looks too shimmery! RESULT!
Sorry about the sliggghhhtly pants swatches, the colours were really hard to photograph!
you can get the palette at Space NK by clicking this link!
I'm amazed that no other cosmetics companies have thought of putting their best-selling blusher bronzer and highlight in a palette! This is going to be so perfect for when I go on holiday later this month :)
Do you own this palette? Do you want to own this palette?
xo