Before i start writing, i'd like to request that if you decide to do this on your nails, you link back to this post or at least give me a mention! i've had a lot of my nails ideas being re-created on various blogs (which i obviously love! i'm chuffed i'm inspiring you all!) but a couple of culprits have failed to link back to me, after copying the nail designs/ideas
exactly
please be polite and acknowledge the fact that a lot of time and effort goes into these posts! don't nab the idea and pass it off as your own! :)
In the interest of not being a complete hypocrite, i originally spotted these lush nails on my long-term friend
Helens
blog, she however, got the idea from the amazing and ever inspiring
Gemma
, therefore, although i 'copied' the original design, i've got so obsessed with it i keep altering it and developing it to make it better!!
Moving on! After receiving so much love when i did my
Leopard nails
and
multi-coloured leopard nails
i decided to do sparkly ones!! Here goes:
First up, take off any old nail varnish, moisturise your hands, do your cuticles, and file and buff your nails :)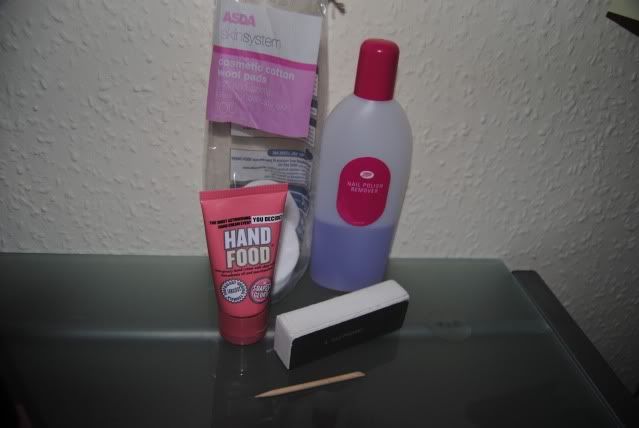 Next, apply a base coat, mine is Barry M's 'bright pink' no: 279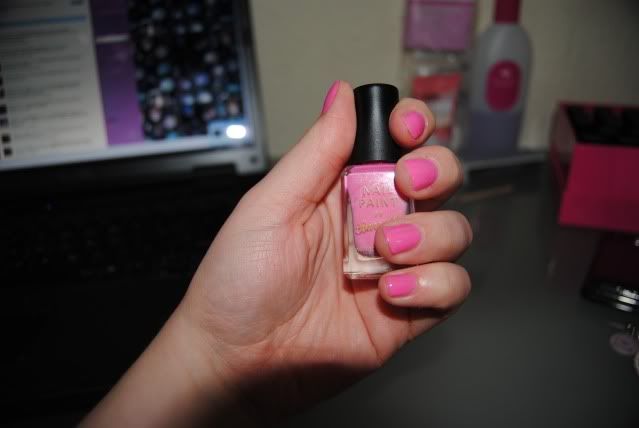 Next, pick one or two (or five if you want!!) other colours and 'splodge' them randomly on each nail! I chose Barry M's Blueberry ice cream and lemon ice cream and alternated them on my nails!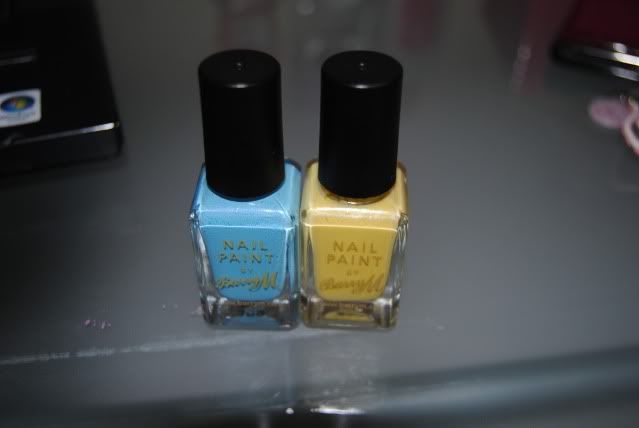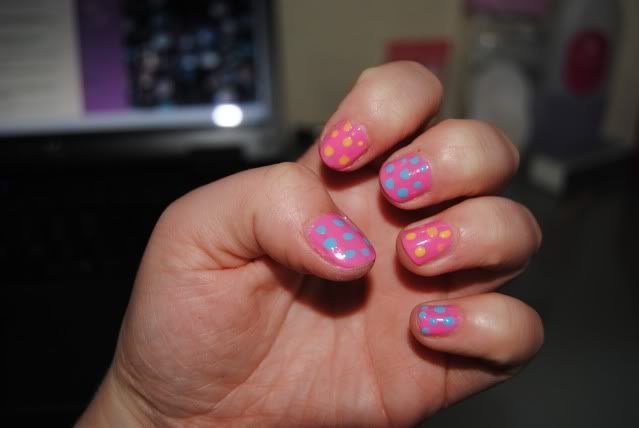 Next, outline the 'splodges' with either a black nail art pen or black liquid liner! If you have an big gaps, put little dots of black in there!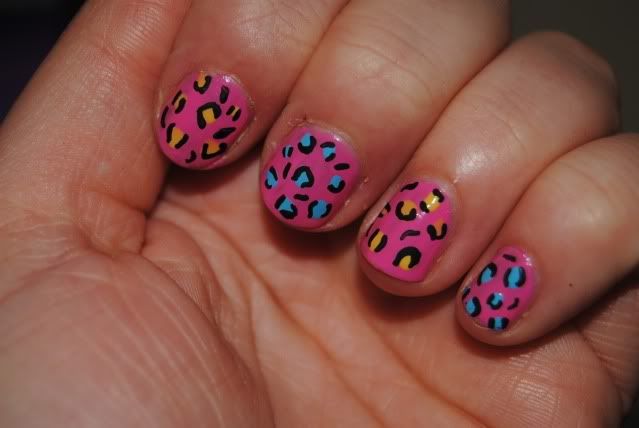 Then, using some glitter liners (or a glitter nail art pen), go over the top of a few of the black bits to give it a bit of sparkle :)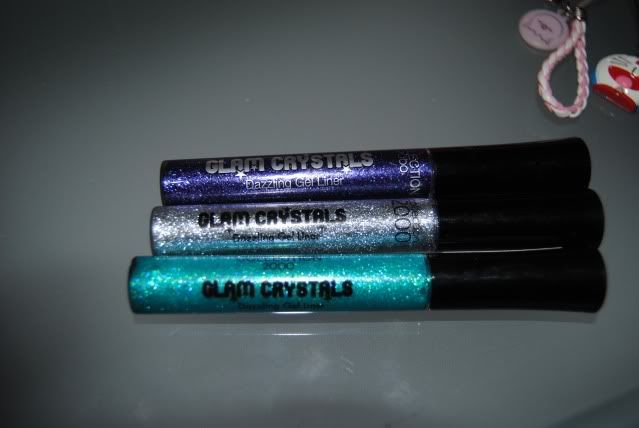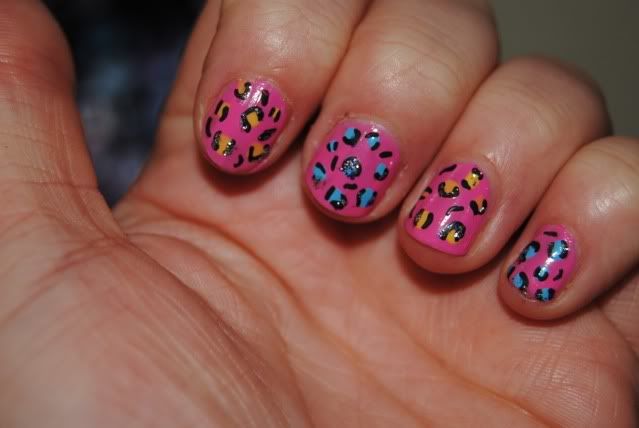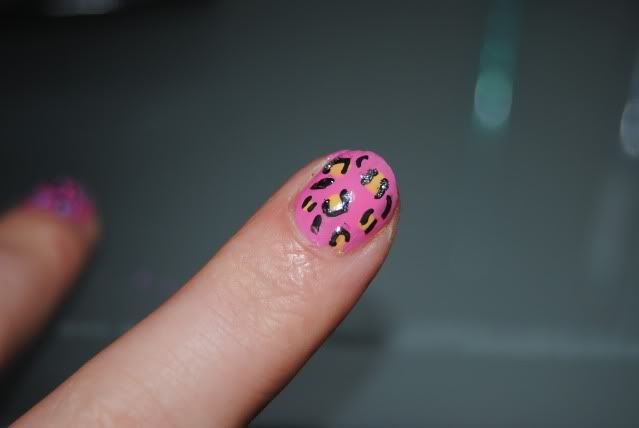 Finish off with a top coat to seal the eyeliner on, otherwise it will all just wash off!!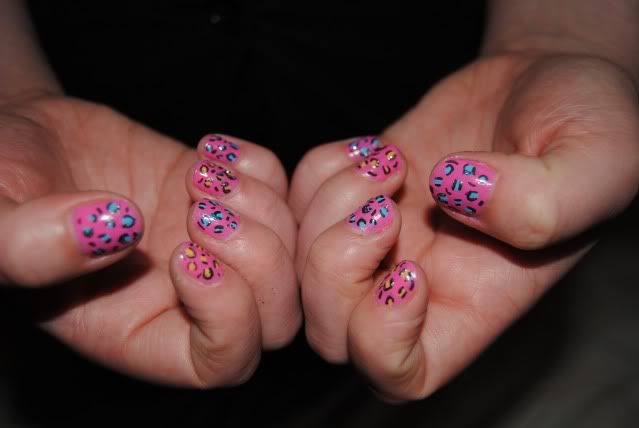 If you decide to do this please send me a picture! i wanna see them all!!
xo