I just did my nails with a couple of new colours I got today and I'm completely and utterly besotted with them!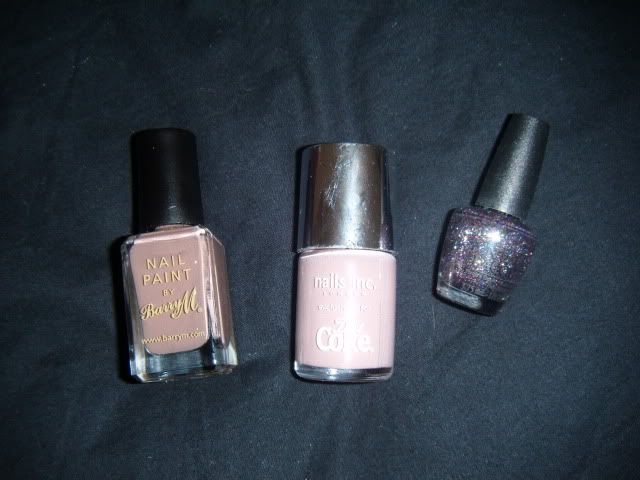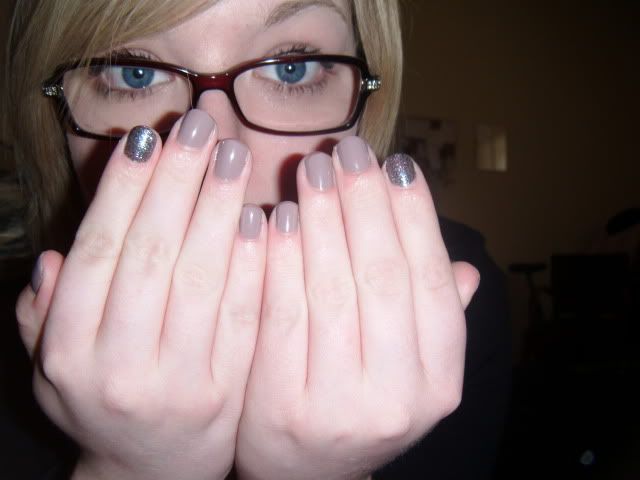 haaahahaha i look so funny peeping out in the background!!!!
I have the Nails Inc Diet Coke polish in 'london' on all of my nails except my index finger, then Barry M 'mushroom' on my index finger with OPI 'mad as a hatter' over the top of it :)
Also, heres a few snaps (taken on my webcam, sorry!!) of the make-up I wore to work last night :)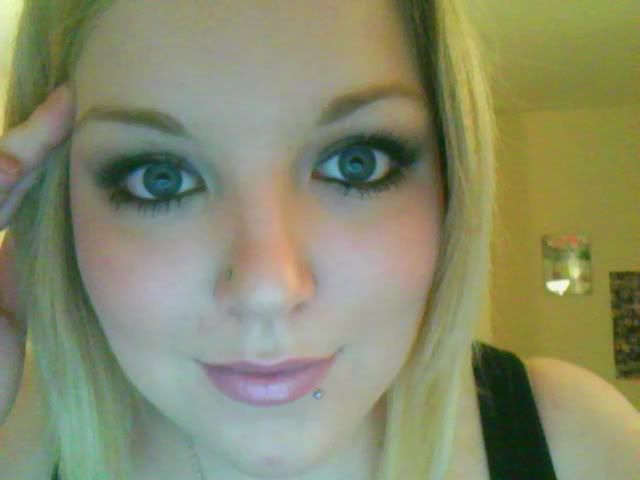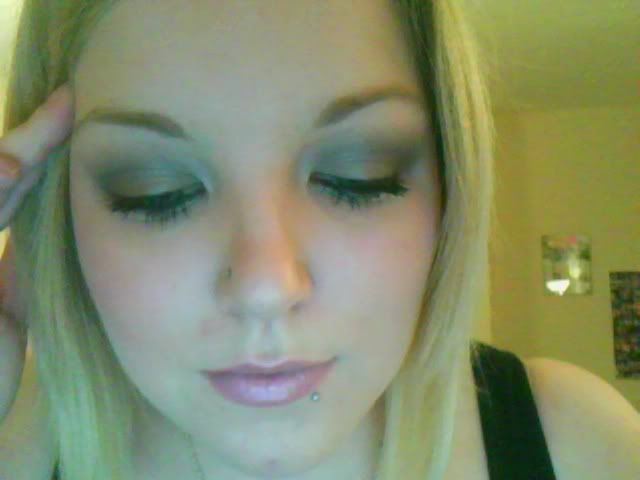 I just have NARS sheer glow on with an ELF blusher (from the blush and bronze duo) with mac msf in porcelain pink over the top. On my eyes im wearing smoke and diamonds all over my lid and under my lash line with stately black (hello kitty) through the crease and on the outer corner, liner wise, i just used the black sleek kajal and im wearing mac studio fix lash mascara! Finally, on my lips i just have Mac's creme cup lipstick :)
Bonus shot showing how ridiculously long my fringe is getting!!!!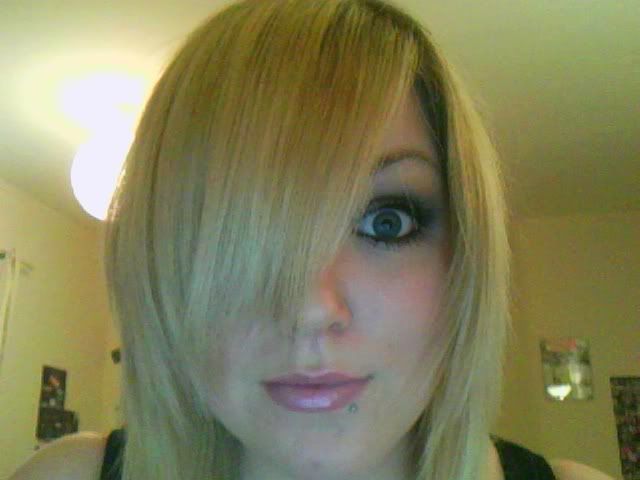 xo