to take a photo that is blog worthy! but first of all let me give you the background...
I went to The Maze in Nottingham last night to see some bands, as you all know i do love a bit of ska/punk music, although i do listen to most genres! I saw about 6 bands, one of which is made up of 5 of stews best friends, they're called
Minus Society
and you can find them by clicking that link :)! I also saw
Leftover Crack
who im not really that into but they were good anyway!!
i was suuuper tired so couldnt really be bothered to do much in the way of make up and stuff BUT i did do this!!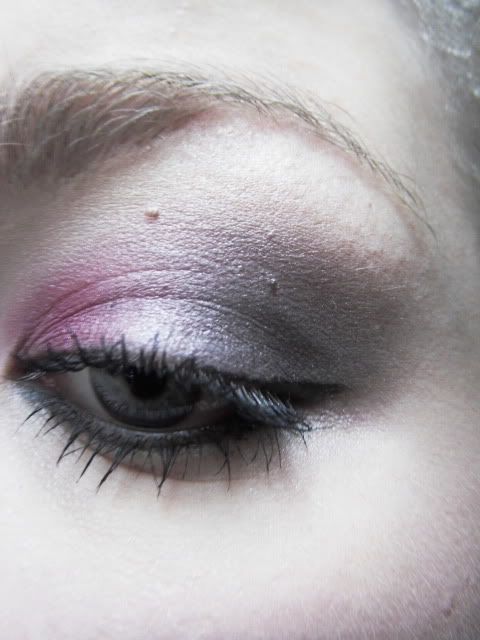 HOW GOOD IS THAT!!!!!
FOTN: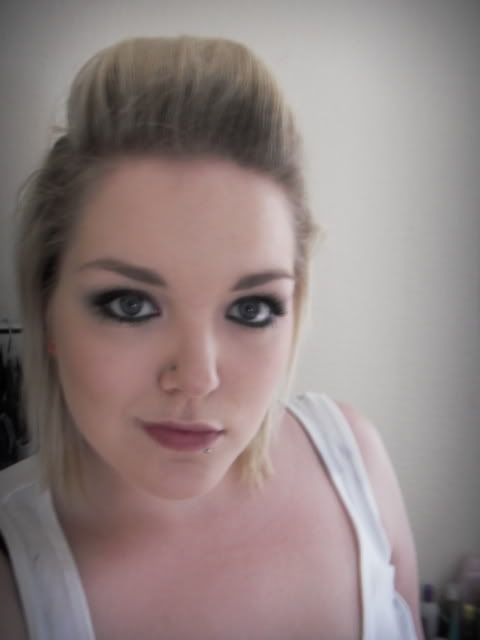 Face: mac sff, barbara daly for tesco one step powder foundation, mac msf in porcelain pink
Eyes: UDPP, mac e/s in dazzle light, romping (hello kitty too dolly pallette), smoke&diamonds and stately black (again, hello kitty pallette), sleek ink pot in black and rimmel glam eyes mascara!
Lips: nothing in the pics but i wore gosh darling :)
HAIR!!
i created the biggest.quiff.ever. and i loved it!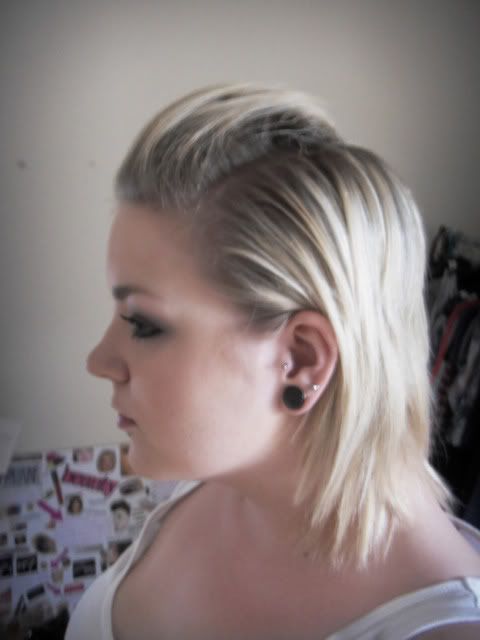 what do you all think? im so so so proud of that eye photo!!! finally a picture that shows my talent properly :) wooo!!
xox